Medical cannabis in Illinois is popular, but consumers still risk unemployment
The rising popularity of medical cannabis in Illinois has not lessened the risk of job loss among the consumer demographic regardless of whether they use the plant for medical or recreational purposes. This is according to one of the original draftsmen for the state's medical cannabis law, titled, "The Compassionate Use of Medical Cannabis Pilot Program Act in 2013 (MCPP)."
The medical cannabis market continues to grow in spite of adult-use legalization, with sales reaching $366 million in 2020. As a market that proves useful for doctors and patients who endure chronic conditions, but who don't want to dose up on opiates, it's understandable why the market is thriving.
Illinoisans have been gradually embracing cannabis since medical cannabis legalization occurred in 2013. State residents have also been getting used to the fact that, since January 2020, the green plant has been available to purchase and consume in recreational form
Medical and recreational cannabis in Illinois is risky for employees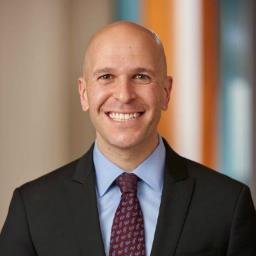 Rep. Bob Morgan (D-IL 58), who is recognized as one of the initial authors of Illinois' medical cannabis law, claims that consumers are struggling with an unavoidable predicament. 
According to the Democrat, registered patients can still be fired for using the plant in pharmaceutical-grade form, even if the medicine is prescribed legally by a doctor.
"How do we protect employees who are using this legal substance when it stays in their system for up to 30 days?" Morgan asked rhetorically. "So, this is not a new topic, but certainly is much bigger now that we have a larger pool of individuals in Illinois who are legally using the substance."
While some companies are a lot more lenient in their rules pertaining to medical cannabis consumption among employees in Illinois, the majority continue to implement a zero-tolerance policy for anyone who returns a positive drug test for cannabis. This rule usually applies even if the consumer is in possession of a state-authorized medical cannabis patient card.
"I think we need to clean it up, it's long overdue. It's impacting a lot of people," said Rep. Morgan.
State Rep. Bob Morgan is protesting against Illinois' cannabis law
In an attempt to change the way that employers treat their cannabis-using employees in Illinois, Morgan has boldly presented lawmakers with a chunk of legislation designed to overturn the existing cannabis law. 
Morgan's proposed law stipulates that cannabis industry workers or job seekers could be safeguarded from workplace penalization if they test positive for low levels of cannabis. If approved, the law would be valid regardless of whether the employee consumes cannabis for medical or recreational purposes. 
"This law would change the burden in the sense that the individual who fails a drug test alone should not lose their job, and should not be refused an opportunity to work someplace" Rep. Morgan explained. "Unless you show impairment, you can't be discriminated against in the workplace."
Since employment protections generally don't cover workers who specialize in health care, transportation and manufacturing, Morgan's law could provide job security for hundreds of thousands (if not millions) of Illinoisans.
Although a significant portion of companies are continuing to use traditional drug screenings for prospective and existing employees, health care professionals and lawmakers are emphasizing the importance of amending drug testing policies as Illinois' cannabis industry continues to mature.
Statewide data indicates that the number of new patients who have, so far, enrolled for a medical cannabis card in Illinois this year has increased 30 percent in comparison with last year.