5 cannabis technologies to expect big things from in 2018
Remember the dot-com bubble? Of course you do. It was one of the most memorable moments in technological history. The beginning of the Internet as we know it, the dot-com bubble saw rapid growth in the number of web-based companies, such as the surviving companies like eBay, Amazon and Google.
Now, let's consider the cannabis industry.
Some people are referring to it as the "new dot com" and since legislation is sweeping across the United States, the Netherlands, Uruguay, Jamaica and even North Korea, it's understandable why. During the first fiscal year of legalizing recreational cannabis, the state of Colorado raked in double the amount of taxes on cannabis as they did on alcohol.
Last year, the world was introduced to a broad spectrum of cannabis technology innovations, including solventless extraction technology and terpene isolation technology. This year, legislation is really taking off and with these changes in drug laws comes an exciting new array of hardware, automation tools and software.
The following five innovative technologies have made (and continue to make) an impression on cannabis connoisseurs and start-ups: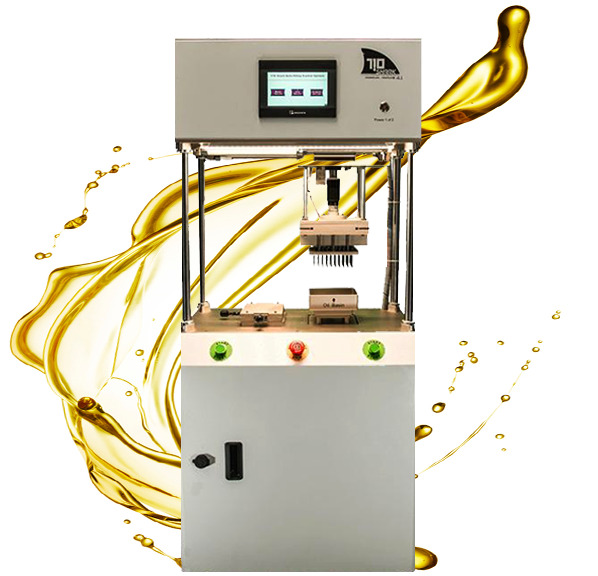 Keep your eyes peeled for a number of new packaging, branding and equipment from the Convectium brand in 2018. Inventors of the 710 Cove Cartridge Platform and 710 Shark Oil Filling System, Convectium helps cannabis business owners to grow their green empires using a range of products and services for B2B and B2C companies. Some of the most impressive cannabis delivery systems utilize this company's tech infrastructure. 
Described as a "virtual budtender", this product uses artificial intelligence to help you select a strain according to your specific ailments. Each seed's molecular biology is analyzed by a scanner, allowing medical cannabis patients to determine their preferred strains and cannabinoid levels. Aside from streamlining the strain selection, the technology can also be used to set up appointments for MMJ patients.
Cannabis and business intelligence come face-to-face with Headset, which aids investors and brands in using real-time cannabis data for collaborations, forecasting and stock replenishment. The app can be accessed on a phone or computer, allowing entrepreneurs to grow their business with data-driven analytics, infographics and dashboards. Medical cannabis dispensaries and recreational cannabis retalers can utilize the system with their point-of-sale system to understand who sold what, how their inventory levels are looking, cannabis industry sales statistics, etc.
Perfect decarboxylation algorithm is delivered every single time using this intelligent high-quality decarboxylation device. Cannabis patients who rely on topical, sublingual or oral applications can benefit from using this machine, which converts plant matter into its active bioavailable form. It can be used directly out of the box to make strain-specific decarbed products, such as edibles and salves.
5. Gateway
Business owners can use this full-immersion seed investment program and business accelerator to get to the forefront of the cannabis industry. Twice a year every year, 10 lucky cannabis startups receive $50,000 from a panel of investors. Afterwards, they undergo mentoring and coaching in Oakland to prepare themselves for Demo Day. Once graduated, entrepreneurs can begin their journey to mainstream cannabis.
The aforementioned cannabis companies aren't the only ones to expect big things from in 2018. With so much exposure surrounding this thriving market, what was formerly a niche industry is quickly blossoming into a technologically diverse trade. Mental health data company Ehave, seed-to-sale software Flowhub and marketing automation platform Baker certainly deserve a second look. Consider investing in and trading cannabis stocks to take advantage of this market opportunity and yield big results.