Opioid users in Vancouver are substituting medication for cannabis
Bethan Rose Jenkins, Cannabis News Writer/Editorial
January 30, 2018
The number of people using prescription opioids and non-prescription illegal opioid drugs has soared at a rapid rate since the 1990s.
In the midst of an "opioid crisis", two million Americans have become reliant on prescription painkillers and street-bought narcotics.
Back in 2015, over 52,000 deaths in the United States occurred as a result of an overdose, with over half of those deaths involving the use of opioids. That's the equivalent of 91 people losing their lives to opioids overdoses every single day.
"Overdose deaths, particularly from prescription drugs and heroin, have reached epidemic levels,"  is a statement released by the U.S. Drug Enforcement Administration.
Now, let's consider the opioid crisis in Canada, where cannabis pop-up overdose-prevention tents are being erected in Vancouver to battle the problem.
In 2016, more than 2,800 people in Canada died as a result of using opioids, based on preliminary data from the Canadian Centre on Substance Use and Addiction (CCSA). The incidence of hospitalization caused by opioid poisoning grew from nine per day between 2007 to 2008, to 13 per day from 2014 to 2015.
Thankfully, there's an alternative to opioids that Vancouver's residents are taking a liking to – medical cannabis.
In an effort to prevent opioid overdoses in the area, a new pop-up site on Robson Square has been constructed to provide locals with cannabis. Those who visit can obtain THC and CBD-rich products, including capsules, candies, cakes, lotions, extracts, dry herb and even herbal kratom painkillers.
This do-it-yourself strategy is expected to solve the opioid epidemic, of which Federal Reserve Chairwoman Janet Yellen described as the reason for a "declining numbers of workforce participants among prime age workers."
What are the different types of opioids?
Switching opioids for cannabis is a wise move, considering the dangers associated with opioid medication. Highly addictive and in many cases, tranquilizing, these narcotics block pain signals by reacting with brain and spinal cord receptors. It is possible to get hold of opioids simply by visiting a licensed doctor or healthcare provider, (one of the main reasons why so many people are hooked on opioids).
Users may feel "high", intoxicated or experience an intense feeling of euphoria when they use the following three main types of opioids:
Natural Opiates – The body's natural opiates are known as endorphins. When opioids are created using natural sources, they are known as "natural opiates."

Many natural opiates are derived from the opium poppy plant. Opium aside, this category also includes opiates like codeine and morphine.

Semi-Synthetic Opioids – Oxymorphone, oxycodone, hydromorphone and hydrocodone are classified as semi-synthetic. These narcotics are created inside chemical laboratories and although their chemical structure is similar to that of natural opiates, semi-synthetic opioids are not completely natural.
Fully Synthetic Opioids – Also made inside a laboratory, fully synthetic opiates are favored for their ability to relieve pain, anxiety and tension. Non-natural, they include Methadone, Tramadol, Fentanyl, Pethidine and Dextropopoxyphene.
Who is benefiting from this pop-up cannabis market?
The vendors responsible for setting up the cannabis stalls on Robson Square claim to be aiding in-need cannabis patients who are unable to acquire the herb from licensed dispensaries around the city.
Products sold by vendors on Robson Square are being priced much lower than the products on sale at licensed dispensaries, with one local woman claiming that edibles are being sold at just $5 per gram. That particular lady, Anne Genovy, described the pop-up site as the "craft market of B.C."
It seems to be having a positive effect on the community. In fact, the Overdose Prevention Society has revealed how cannabis has surpassed methadone in the popularity stakes among those present at Vancouver's overdose prevention site.
Terrence Curley is one example of the people who praise the idea of switching opioids for cannabis.
A 29-year-old who developed a methadone habit last year, Curley has now learned how to replace opioids with kratom tea – a herbal drug widely used in folk medicine.
"I started looking for alternatives and different kinds of addiction maintenance that didn't involve an opiate," Curley told VICE News.
Cannabis Cultivation in Vancouver
Vancouver is slowly but surely becoming a "green" state, as vegetable growers strive to boost profit margins by growing cannabis plants.
An example of a Vancouver-based company that is taking steps towards cannabis harvesting is Eteros Technologies, which manufactures agricultural harvesting equipment and machinery suitable for cannabis crop cultivation.
Just recently, advocates of the medicinal herb flocked to Vancouver Convention Centre for the Lift Cannabis Expo. The event took place over three days – January 12, 13 and 14. It raised awareness about cannabis cultivation, featuring exhibitors like Cannalife Botanicals and Compass Cannabis Clinic.
The expo schedule spotlighted topics such as cannabis branding, seed investing and genetic development strategies.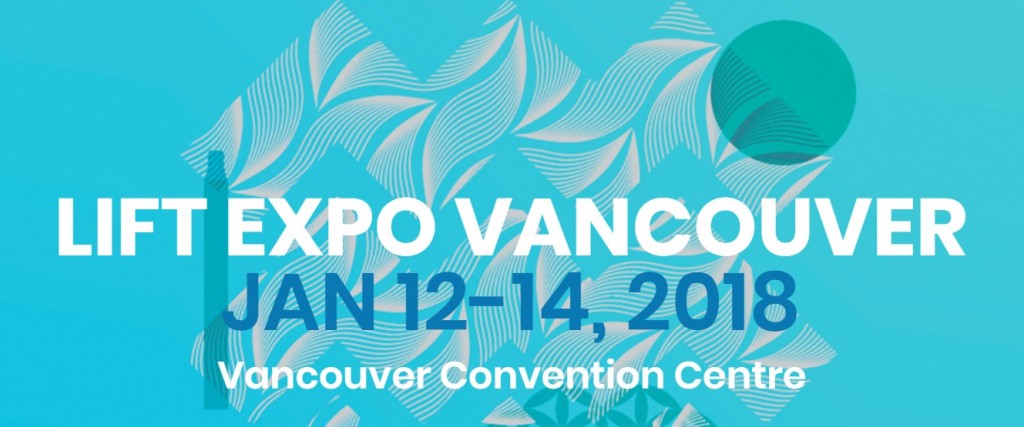 Despite local support for cannabis legalization, the leafy plant remains illegal in Canada, with officers arresting four people on counts of drug trafficking and possession on Robson Square. In addition to these arrests, officers seized various kinds of drug paraphernalia from the unlicensed cannabis vendors, including grinders and scales, as well as 23 pounds of edible cannabis and over $4,000 in cash.
Nevertheless, Canada is expected to give the go-ahead for cannabis legalization in July 2018.