New Belgium's Hemperor HPA goes on sale across the U.S.
Bethan Rose Jenkins, Cannabis News Writer/Editorial
April 16, 2018
Beer lovers and cannabis connoisseurs countrywide can soon raise a glass of New Belgium's Hemperor HPA. Well, unless you live in Kansas, that is.
The "hemp pale ale" has finally been released following three years in development. A unique blend of hops and hemp, the refreshing brew is currently being served as a draft beer.
Consumers must wait until late May to get their hands on a bottle of the plant-based brew.
What determines the approval of hemp as a beer ingredient?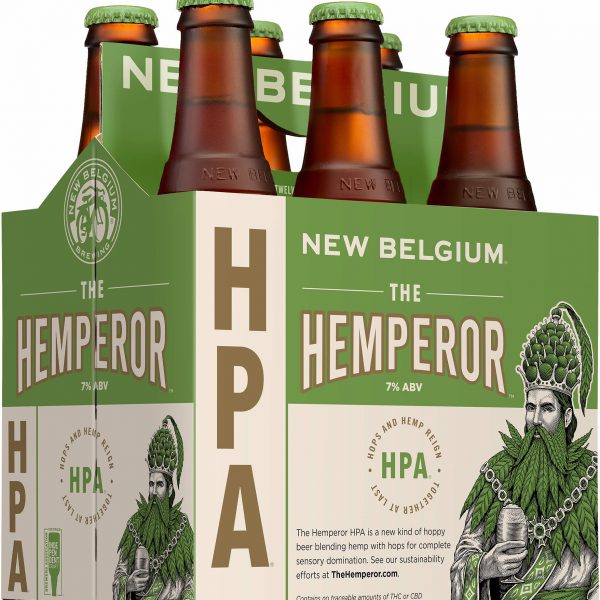 There is somewhat of a negative stigma surrounding the use of hemp in beer-making.
This is due to federal guidelines setting restrictions for some parts of the cannabis plant to be selected as a beer ingredient. All products must be reviewed by the Alcohol and Tobacco Tax and Trade Bureau before hemp is added.

Controlled substances are prohibited from approval, according to the TTB's director of congressional and public affairs, Tom Hogue.

However, New Belgium has discovered a way to pass the TTB test.
The Colorado-based company focuses on using parts of the plant that were given legal approval under the 2014 Farm Bill, known as hemp hearts.

Developed during a beer tour, New Belgium is brewed using a unique manufacturing process that intricately implements compounds from alternative materials to imitate the fragrant terpenes that naturally occur in hemp.
Why won't the people in Kansas get to enjoy New Belgium's Hemperor HPA?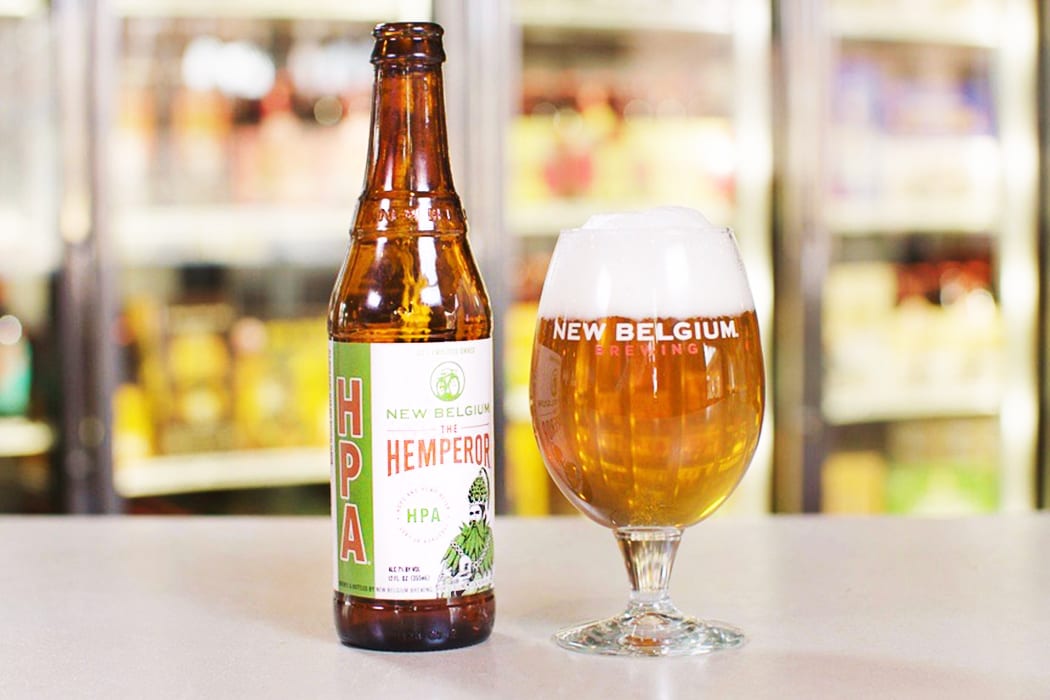 Despite passing TTB tests, New Belgium's Hemperor HPA still contains small traces of hemp.
This means that it cannot legally be stocked and sold in Kansas.

"Because the beer had a trace of hemp in it, it is not allowed in Kansas, and the registration request was denied pursuant to an opinion issued by the Kansas Attorney General," said spokeswoman for the Kansas Department of Revenue, Rachel Whitten.
Nevertheless, the release of this cannabis-infused beer has been fairly straightforward when compared to the release of similar cannabis-containing brews.

One such example is Dad & Dude's Breweria in Aurora, Colorado.
Even after receiving TTB approval for their CBD-rich beer (General Washington's Secret Stash) back in June of last year, the family-run operation was stopped in its tracks just six months later.

The company's premature demise came as a result of the Drug Enforcement Administration (DEA) filing a notice for a pending rule that would classify cannabis, hemp and their derivatives as Schedule I substances. After referring to the DEA, the TTB used its power to remove Dad & Dude's from shelves.
The incident now serves as an example for other breweries and was highlighted in the Hemp Industries Association dispute of that DEA rule.
Small and large-scale brewers are showing interest in making cannabis-infused beers
It is not really surprising that a growing number of breweries are becoming interested in making cannabis-infused beers.
After all, hops and cannabis share many similarities in regards to their aroma and flavor.
Hoban Law Group has been on the receiving end of many contact requests from statewide breweries keen to develop a beer using cannabis or its byproducts.
The firm is based in Denver and specializes in providing litigation for the hemp industry.
Primarily, Hoban Law represents clients with cases arguing the DEA's decision on brews containing cannabis and hemp byproducts.

Many brewers have gone as far as to submit formulation and label applications to the TTB, according to an attorney for alcohol and cannabis affairs, Ryan Malkin.
"Given the evolution of laws and the broadening of the definition of industrial hemp since then, it would follow logically then that TTB's policy, too, should evolve accordingly, but is what remains an ongoing issue today," said Malkin.