Will Epidiolex be the first cannabis-based drug to be approved as an epilepsy treatment?
Bethan Rose Jenkins, Cannabis News Writer/Editorial
May 3, 2018
A cannabis-based medication for epilepsy could be the first to gain approval by the Food and Drug Administration (FDA). Created by British company GW Pharmaceuticals, cannabis-based epilepsy treatment Epidiolex will undergo FDA review this June.
Things are looking hopeful, with a panel of 13 advisors to the FDA pushing for approval.
"We're obviously very pleased by the unanimous recommendation in support of the approval of Epidiolex," said GW Pharmaceuticals CEO Justin Gover. "It's a very important milestone in the approval process."
The panel of advisors have been investigating medical trials, as well as assessing factors pertaining to risk and benefit for the medication to be prescribed.
Since the cannabis-based medication for epilepsy contains zero THC (Tetrahydrocannabinol), it would not produce any psychoactive effects for patients, making Epidiolex suitable for young patients with epilepsy.
Epilepsy medication Epidiolex is recommended for approval by the FDA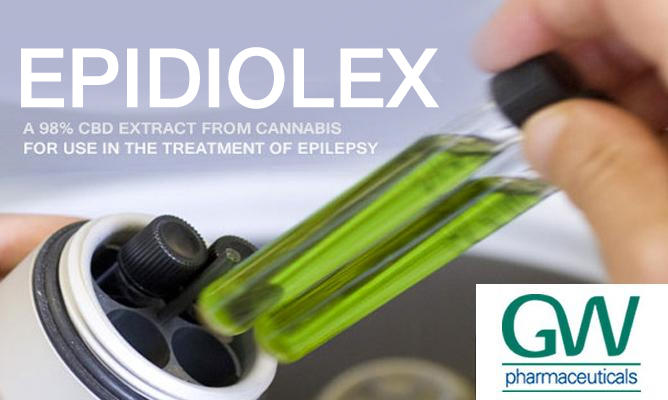 On April 19, the Food and Drug Administration advisory panel, without opposition, approved an epilepsy medication made with the ingredient found in cannabis.
FDA staff prepared briefing materials for the committee demonstrating their support for the application.
The FDA highlighted the positive results submitted by GW Pharma from three randomized, double-blind, placebo-controlled trials conducted in patients with two types of epilepsy.
Should the agency agree with the FDA's suggestion, Epidiolex would be the first cannabis-derived prescription medicine made available to patients in the United States.
Director of the Center for Medicinal Cannabis Research at the University of California San Diego, Dr. Igor Grant, has described the panel's recommendation as a "very good development."
"I think there could well be other cannabinoids that are of therapeutic use, but there is just not enough research on them to say," he said.
Supporters of cannabis-based medications are pleased with the recommendation from the FDA advisory panel.
GW Pharmaceuticals receives orphan drug designation for cannabis-based epilepsy treatment Epidiolex
Experts divide epilepsy into four basic types, with Lennox-Gastaut syndrome and Dravet syndrome being the two rare forms of epilepsy that may be treated using Epidiolex.
These types of epilepsy are the most difficult to treat. People who are diagnosed with Lennox-Gastaut syndrome or Dravet syndrome may experience multiple seizures per day.
In most cases, Lennox-Gastaut syndrome will occur when a child is aged 3 to 5. The symptoms of Dravet Syndrome tend to transpire much earlier.
When this occurs in children, it puts them at major risk for intellectual disabilities, developmental disabilities, and even death. The number of children and adults currently dealing with Lennox-Gastaut syndrome is estimated to be around 30,000. This is more than the number of Dravet syndrome sufferers.
Due to the conditions being so rare, GW Pharmaceuticals has been given orphan drug designation for its cannabis-based medication, Epidiolex. Orphan drug status grants GW tax reductions and exclusive rights to develop a cure for both types of epilepsy.
Cannabis-based epilepsy treatment Epidiolex contains the seizure-reducing compound CBD
Many cannabis-based treatments have been studied in-depth to treat people with epilepsy and in particular, children. Studies have exposed the potential of using CBD oils to reduce seizures by as much as 50 percent.
The Epilepsy Foundation claims that a third of epilepsy patients are currently unsatisfied with the treatment they are currently receiving. Epidiolex contains one of the active ingredients found in cannabis – Cannabidiol (CBD). This unique compound is non-psychoactive and will not leave the consumer feeling high.
If cannabis-based epilepsy treatment Epidiolex is approved, it would be the first of a new class of drugs developed to treat the disease.
Although the FDA is not required to approve recommendations from the advisory committee, it usually does.