Cannabis industry fights back after health agency proposes CBD ban in Texas
Just one month since a Texas-based health agency suggested a potential crackdown on Cannabidiol (CBD), active cannabis industry advocates have been working hard to ensure CBD products remain on shelves statewide.
It all started back in March when a draft plan to remove CBD products from shelves was issued by the Texas Department of State Health Services (DSHS). Many medical cannabis supporters are angry at the proposed CBD ban in Texas.
CBD products are non-psychoactive, but the health authorities want them banished from the market, even if they contain no traces of the psychoactive compound Tetrahydrocannabinol (THC). No public comment on the issue is currently allowed. Dr. John Hellerstedt, the commissioner at DSHS, will confirm the final decision.
Medical Cannabis Association of Texas (MCAT) urges DSHS not to take action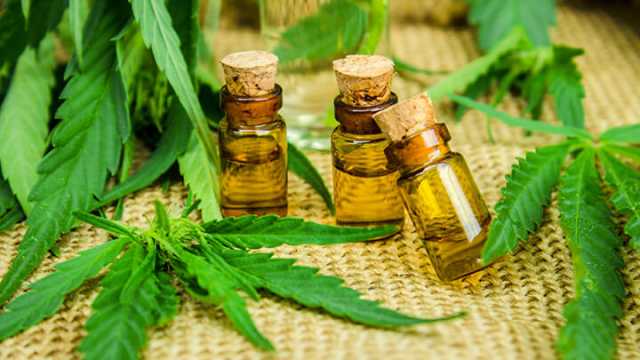 Members of the Medical Cannabis Association of Texas (MCAT) have pleaded against the proposed CBD ban in Texas, by prompting the DSHS to revoke their proposal to ban CBD product sales throughout the state.
The MCAT believes that the agency should first gain direction from the Texas Legislature.
"DSHS is proposing an inspection protocol that could lead to the removal of all hemp derived CBD products for sale in Texas," said Executive Director of MCAT, Connor Oakley.
"This proposal is not necessary. Current law does not allow for the sale of any CBD products that contain levels of the psychoactive component of the cannabis plant, THC that are currently banned by state and federal laws," Oakley continued.
On the other hand, Oakley does agree with DSHS in some aspects. For example, he says that MCAT also thinks that products labeled as containing CBD oil must first be lab-tested for safety purposes, prior to being stacked on shop shelves. A letter was sent to DSHS from the MCAT, explaining their dispute against the proposal.
"We are in agreement that the State of Texas should enact legislation requiring the testing of CBD Products to ensure the safety and efficacy of those products. However, we strongly oppose your agency's proposal for an across the board ban on the sales of CBD products currently available to patients in Texas. To take this medicine away from those who have found no other effective treatment for their conditions would be a disservice," Oakley writes.
The measure has also been opposed by a clinical neuropsychologist, Dr. Lang Coleman. Previously, Coleman served 22 years in U.S. Army Psychiatry. These days, he is the CEO of Alamo CBD.
"Safe tested CBD oil has demonstrated its efficacy in treating a number of illnesses that are common in our Texas population," Coleman said.
DSHS spokeswoman says CBD is an adulterant
Despite the rapid rise in CBD consumption by medical cannabis patients of all ages, a spokeswoman for DSHS claimed that the chemical compound is not a legal nutritional supplement and so, it cannot be added to foods.
During a discussion with Hemp Industry Daily, Lara Anton described CBD as an "adulterant."

"The DEA lists CBD and THC as controlled substances," Anton wrote in an email.
Health authorities in Texas have not yet confirmed how they will deal with online sales of CBD from sellers based outside of The Lone Star State.
Although she did not give an expected timeline for the final decision, Anton did tell Hemp Industry Daily how the agency's action will not be subject to review by the state Legislature, due to the DSHS suggesting the ban as an enforcement of a pre-existing rule, rather than a new regulation.
Legal professionals plead against the proposed CBD ban in Texas
A letter was recently delivered to the health department by acclaimed cannabis attorney, Robert Hoban. The Denver-based professional deals with clients who produce CBD-based products.
His letter outlined the "devastating and irreparable" damage that the proposal would cause to the burgeoning hemp industry, should it be enacted.

"Implementation of the protocol would cause Texas to fall far behind the rest of the nation for years to come in its treatment and regulation of the products," Hoban said in his letter.
Another lawyer has also voiced his concerns to DSHS.
A representative of the Texas Cannabis Industry Association (TCIA) made a legal inquest regarding his doubts about the DSHS being the correct agency to make such an impactful decision.
"Due to its nonexistent involvement throughout the legislative process, (the agency) lacks the education and understanding of how CBD and THC from hemp products should be regulated," attorney Richard Cheng said.

Chairwoman of the TCIA, Elizabeth Nichols, believes that Texans who are already consuming safe, lab-tested CBD should be allowed to carry on.

"Texas has fallen behind on the national and global stage related to hemp and CBD," she wrote.
Nicholas elaborated by listing the many other states that have broadened access to CBD.
"Literally, the majority of Americans (in both 'red' and 'blue' states) can add CBD to their smoothie in a local shop," Nichols proclaims.