Canadian insurers are being prudent about offering medical cannabis coverage
Aside from the costs associated with medical cannabis coverage in Canada, insurers are worried about the lax prescription process
Bethan Rose Jenkins, Cannabis News Writer/Editorial
August 5, 2018
Filed under Global
Hang on for a minute...we're trying to find some more stories you might like.
Canada's cannabis industry is still in its infantile stages, but the North American country is on track to becoming a world leader in legal cannabis.
Having recently passed the Cannabis Act, it's no surprise that company owners are seeking out medical cannabis coverage from Canadian insurers.
However, there's a problem. Canadian insurers are reluctant to cover the costs of cannabis as a treatment.
This means that patients may have to carry the costs, in spite of the fact that the Great White North boasts some of the most relaxed cannabis laws on the planet.
Under Canadian law, patients are permitted to buy medicinal-grade cannabis using funds from healthcare spending accounts. While employers may be responsible for financing these accounts, the level of coverage provided to a patient is dependent on the insurer's choice.
Canadian insurers are aware of the costs associated with medical cannabis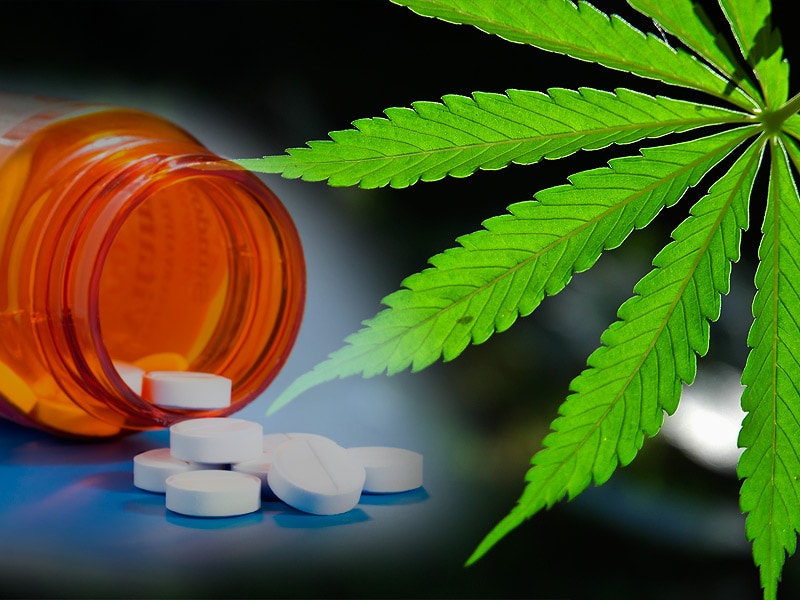 Demand for medical cannabis coverage in Canada is steadily increasing. Just last year, Loblaw made a bold move by asking insurers to provide coverage of this kind, making it the first big-name company in the country to do so.
The main concern for insurers is the expense associated with medical cannabis.
Take Baclofen, for example. Patients who suffer from spasticity can expect to pay C$28.82 for a 10-day supply of this cannabis-based muscle relaxant.
Based on estimates from Health Canada, a daily dose of cannabis (0.68-1.5 grams) costs around C$8.
Insurers are taking a shrewd approach to medical cannabis coverage
Some insurers are already providing medical cannabis coverage to patients in Canada. After all, the North American country legalized the plant for medicinal purposes 17 years ago.
One such example is the country's second-beat insurance company, Sun Life Financial. Recently, the insurer announced it would be bulking up its health insurance plan with medical cannabis coverage.
The premium cost, which is requested from employers, only covers a few conditions.
"It's not medical marijuana for any purpose," said Dave Jones, said Sun Life's senior vice-president of group benefits. "It's for specific conditions and symptoms where the evidence is clear that medical cannabis has enough value to outweigh risks."
The fact that Sun Life has started providing medical cannabis coverage is an indication of the country's attempts to address concerns with health insurance industry costs. Sun Life is making it easier for patients to afford coverage for rheumatoid arthritis, cancer, multiple sclerosis (MS), HIV, muscle spasticity, anorexia and chemotherapy-related symptoms, e.g. nausea and pain.
More Canadian insurers are preparing to follow in Sun Life's footsteps in the near future, including Manulife Financial Corp, Great-West Life, and Green Shield Canada.
Doctors need to learn more about cannabis as a treatment
Aside from the costs associated with medical cannabis coverage in Canada, insurers are worried about the lax prescription process. Many healthcare practitioners and doctors are crossing the line by marketing their cannabis prescription services, without giving much thought to each patient's specific medical needs.
In Canada, there is usually no charge for patients who wish to consult with a doctor and obtain a medical cannabis prescription. The government in each province covers these costs.
On the other hand, patients can expect to pay between C$150 to C$295 to speak with a doctor and obtain a prescription via networks of specialized cannabis-friendly physicians, such as the Green Doctor Network.
Under the rules set out by the Federation of Medical Regulatory Authorities of Canada, doctors and physicians are only allowed to prescribe cannabis to patients once they have met them in person for a discussion about their medical needs.
The medical history of each patient who requires a cannabis description is first reviewed by National Access Cannabis, but without proper cannabis education, how are doctors to properly prescribe cannabis?