Canopy Growth secures deal to buy Acreage for $3.4 billion in 'game-change' for North American cannabis industry
The deal grants Canopy the right to purchase all of Acreage's shares as soon as cannabis is legalized at federal level in the U.S
Bethan Rose Jenkins, Cannabis News Writer/Editorial
April 29, 2019
Hang on for a minute...we're trying to find some more stories you might like.
Canopy Growth has made news headlines once again for an acquisition that has set the cannabis industry leader back a whopping $3.4 billion.
The deal, which won't be effectuated until federal prohibition is lifted by the U.S. government, will see the Ontario-based company purchase New York-based Acreage Holdings.
Who is Acreage Holdings and what does the Canopy-Acreage deal mean for the industry?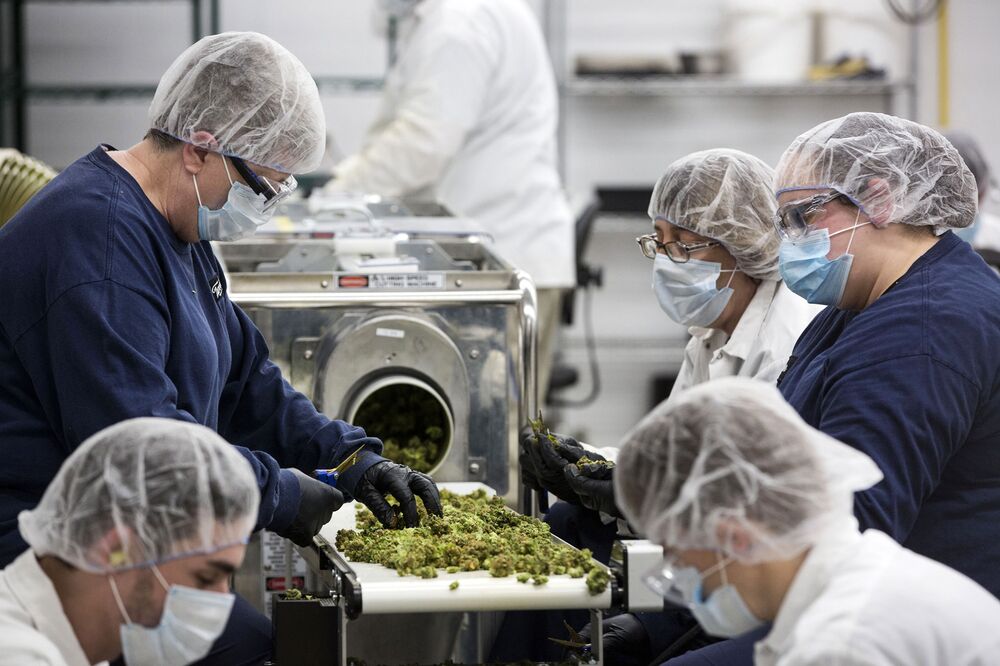 Acreage is a public company boasting a diverse portfolio comprising cannabis cultivation, processing and dispensing operations throughout the U.S. Combining the two companies is considered to be a "game-changer" for North America's cannabis industry, what with the deal likely to set valuations soaring across America's legal weed sector.
This is according to cannabis industry analysts, who have been monitoring the sector since the deal was announced on Thursday, April 18. It grants Canopy the right to purchase all of Acreage's shares as soon as cannabis is legalized at federal level in the U.S.
"This transaction will light a fire under executives in every market that is impacted by cannabis, including alcohol, tobacco and consumer products," said the senior analyst at Toronto-based Vantage Asset Management, Max Mausner.
Mausner believes that entering the U.S. market will become more expensive as time goes on.
"Limited license frameworks and tight state-level regulatory control of cannabis production and distribution means moats are being dug today by the early movers such as Acreage, Cresco or Curaleaf – moats that will only become more expensive to cross as the incumbents build brands and expand their national market share."
Canopy's confidence in U.S. cannabis industry is indicative of national shift in opinion on federal prohibition
Acreage will be on the receiving end of an immediate payment of $300 million, based on the terms of Canopy's colossal acquisition. Canopy was unable to purchase Acreage outright, due to the fact that stock market rules forbid investment in businesses that break federal law.
Once the deal is officially executed, holders of Acreage's subordinate voting shares will be given 0.5818 per Canopy common share. This brings the deal valuation to $3.4 billion, making it the most extortionate merger and acquisition (M&A) transaction that the cannabis industry has ever seen.
Acreage will have access to a number of brands under Canopy's umbrella, including Tokyo Smoke and Tweed. In addition to this, other intellectual property will be bestowed upon the cannabis investment firm.
Canopy has spent months searching for an international acquisition
The Ontario company, which was founded in 2013, is doing pretty well financially. Last summer, the Canadian cannabis company received a cash injection from recognized global alcoholic drinks firm Constellation Brands. It was the highest recorded investment at $3.8 billion.
CEO of Canopy, Bruce Linton, believed that the investment from Constellation Brand would act as "rocket fuel" for expanding the firm's international presence.
The recently reported deal with Acreage emerges in the midst of Canopy's entrance into the U.S. hemp industry. Late last year, the company revealed plans to invest $150 million in New York state in hemp. Just a month before, the company acquired a Colorado-based hemp company called Ebbu for $18.6 million in cash and an additional $74 million contingent on scientific-related milestones.
More Canadian cannabis companies are funnelling funds into international expansion efforts. Despite the fact that Canada's cannabis industry is going full steam ahead with government approval, the country's population is on a par with California's population, indicating how small Canada's cannabis market actually is.
Canopy's shares trade under the ticker symbol CGC on the New York Stock Exchange or as WEED on the Toronto Stock Exchange. Acreage shares trade as ACRG.U on the Canadian Securities Exchange.