Iowa Democratic lawmakers attempt to launch interim committee for state's medical cannabis industry
Unfortunately for Iowa's Democratic lawmakers, the proposal fell flat after failing to receive support from Gov. Kim Reynolds
Bethan Rose Jenkins, Cannabis News Writer/Editorial
July 29, 2019
Medical cannabis in Iowa was legalized in 2017 when Gov. Kim Reynolds signed a bill to legalize the plant's medical sale and consumption.  A plant that is brimming with therapeutic cannabinoids, such as the plant's primary compounds CBD (cannabidiol) and THC (tetrahydrocannabinol), scientists are getting excited about the therapeutic potential of using weed in the world of medicine.
As cannabis continues to emerge as a pharmaceutical agent for the treatment of widespread illnesses, medical conditions, and ailments, it's not surprising that Iowa's medical cannabis patient count is growing.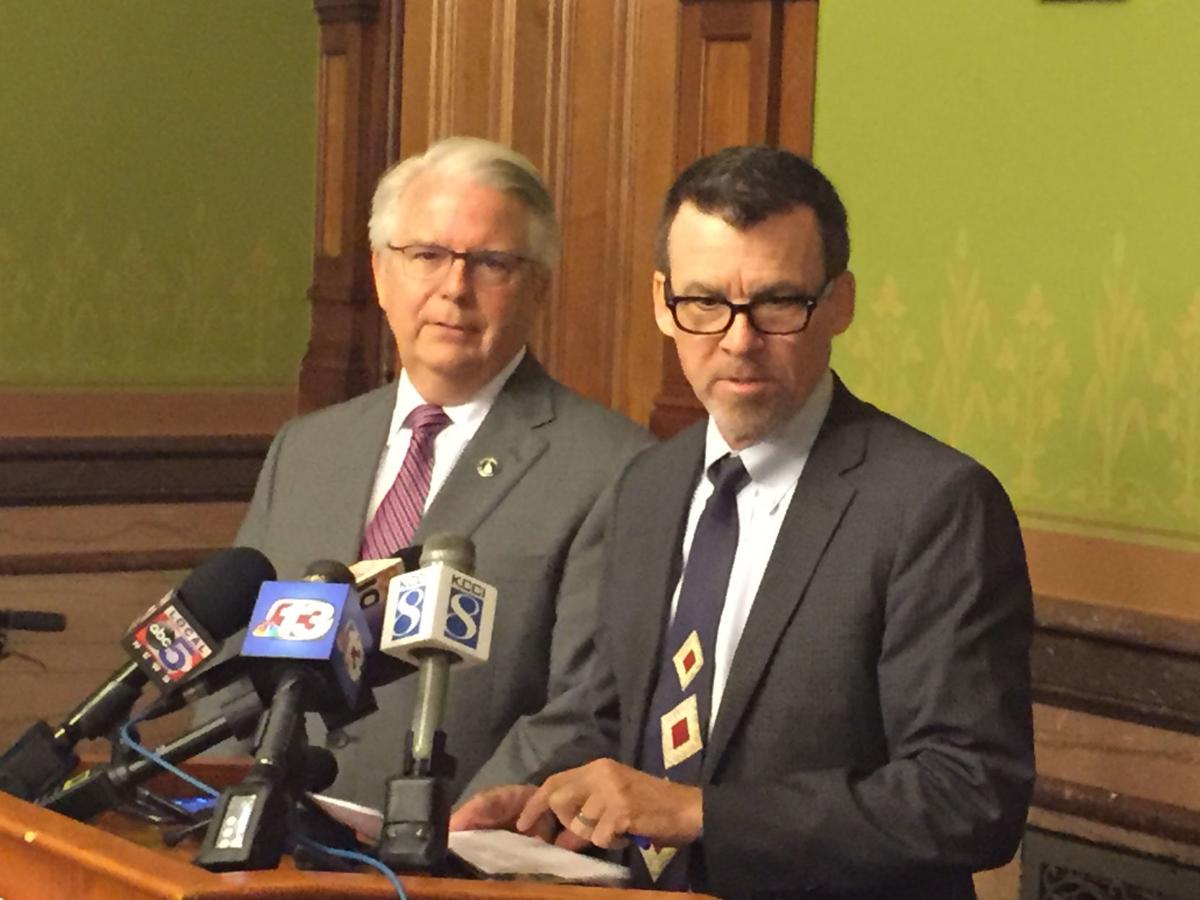 With an ever-increasing number of patients signing up to enroll in the program, Senator Joe Bolkcom and Representative John Forbes, D-Urbandale have urged Iowa's legislative leaders to establish an interim committee that will aid with "[cannabis] reform and improve Iowa's medical cannabis program."
"All we need to do is focus on helping suffering families. That's it," said Forbes, who assumes the role of a pharmacist in Urbandale. "We don't need to reinvent the wheel. All Iowa has to do is approve what's working in other states and get the heck out of the way."
Unfortunately, Bolkcom and Forbes' request to form an interim committee for the oversight and regulation of Iowa's medical cannabis industry was rejected earlier this month after the governor stated that the establishment of a committee was unnecessary. 
"It seems to me that this is the role of this policy board that they put in place," she said. "There's an opportunity for them to give input and have the very conversations that they're talking about. We don't need to create a whole new board. It's there."
The request was initiated by Forbes, who presented the proposal to House Speaker Linda Upmeyer and Senate Majority Leader Jack Whitver. Sadly for Iowa's Democratic lawmakers, the proposal fell flat after failing to receive support from Gov. Kim Reynolds, despite the fact she signed medical cannabis into law three years ago.
"I think the issue at hand that we're kind of dealing with is not necessarily lack of information, lack of study," said House Speaker Upmeyer. "It is a finer point of working with the governor to come up with a plan that she will agree with as well."
Forbes says that he and other lawmakers who were in favor of the bill will take what they've learned from this incident and use it to increase the chances of a similar bill flying through the 2020 legislative session. 
"We had a good bill I thought, but I think we can make it better next session. If we had an interim committee formed, we could get more citizen input and bring them in and try to craft legislation that would be even better than the legislation we passed this year," he said.
Previously, Forbes – along with other Democrats – attempted to overthrow a bipartisan measure to expand medical cannabis access in Iowa. Gov. Reynolds, concerned that expanding medical cannabis access in the state would make it easier for patients to access psychoactive THC-containing cannabis products, vetoed the proposal.
All hope is not lost, however, what with Whitver striving to put extended legislation on the agenda for the looming 2020 legislative session.