Survey data demonstrates reduction in alcohol consumption and pill use among cannabis consumers
A recent report published by Gannett has revealed how cannabis consumers tend to reduce their intake of alcohol and prescription painkillers. 
With alcohol claiming the lives of some 88,000 Americans on an annual basis, according to the National Institute on Alcohol Abuse, and prescription painkillers killing 68,557 Americans in 2018, the results of this cannabis study indicate promise for treating substance abuse. 
Carried out by LOCALiQ, the report gleaned data from a total of 8,805 cannabis consumers who fell into an age range of 21-64. Combined, the study subjects came from 21 cannabis-friendly states. So far, 33 U.S. states and the District of Columbia have legalized cannabis in some form.
Survey responses were compared with mobile data to get a variety of responses from different avenues. Three separate groups of current consumers are featured in the report; baby boomers, children, and affluent families. The researchers then placed the study subjects into either the "current consumers" category or "acceptors" category.
"Baby boomers that are not purchasing [cannabis] are 60 percent more likely than millennials to consider it," wrote the study's researchers, who also discovered that 49 percent of survey respondents reportedly substituted over-the-counter painkillers with weed, while 52 percent replaced prescription drugs with cannabis. Moreover, frequent alcohol consumers – 37 percent – claimed that they reduced alcohol intake since they started using cannabis.
Cannabis consumer buying behavior: Affluent families
"Despite high spending levels overall, affluent families are not loyal and are most easily swayed by a good selection of products/strains," say the authors of this report on cannabis consumer buying behavior. Their conclusion was drawn up after they gathered information from families earning over $75,000 annually.
Families who earn this annual wage fall into this category and there are almost 40 million of them in the U.S. These "active cannabis buyers" forked out an average of $50 each time they visited a dispensary.
A store's strain and product selection were of importance to 88 percent of affluent families when choosing a shop, while 87 percent focused on convenience and the price of goods being sold inside dispensaries.
Stress management was the main motive prompting 48 percent of affluent families to buy legal weed, whereas persistent/chronic pain prompted 37 percent of customers to step foot inside a pot store. Retailers who sell weed that is cultivated and produced by them (and them only) are highly favored by affluent families; 71 percent chose dispensaries that stock their own branded items.
Cannabis consumer buying behavior: Baby boomers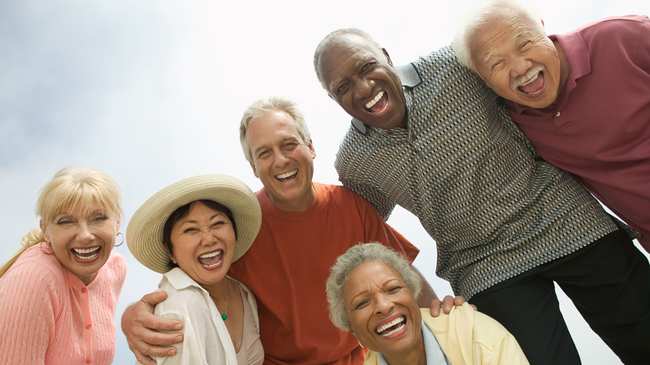 This consumer group spends more on cannabis than any other; 37 percent spend more than $75 during a single dispensary visit. Baby boomers are also pretty loyal, according to the survey on cannabis consumer buying behavior; 65 percent visit the same dispensary once a month. 
In addition to spending a lot on weed, people in this consumer group are also more open to the idea of trying cannabis as opposed to people in other age groups. In fact, they are 60 percent more likely to consider consuming cannabis than their millennial counterparts.
Chronic or recurring pain was the most common reason for baby boomers to buy weed inside a legal cannabis dispensary, with 62 percent claiming that this was their motive for buying. Approximately 40 percent of consumers say that they purchased cannabis to relieve minor pain. Price was important to 90 percent of baby boomer shoppers, whereas 89 percent looked for friendly staff, and 88 percent sought a wide selection of cannabis strains and related products.
Cannabis consumer buying behavior: Frequent shoppers
Inside America's cannabis dispensaries, researchers say that much of the cash passing through the hands of budtenders is likely coming from frequent shoppers. On a monthly basis, a whopping 70 percent of frequent shoppers say they visit cannabis stores approximately 3-4 times. During each visit, the average transaction cashes in at $50 and up.
The results of this survey on cannabis consumer buying behavior demonstrated how 58 percent of Frequent Shoppers were aged 21-34 years (millennials), whereas 35 percent were in the age range of 35-54 (gen x-ers). Although they're happy to buy, frequent shoppers tend to float around and so are not exactly the most loyal buyers.
Frequent shoppers are perhaps one of the most valuable consumer segments in terms of cannabis-buying behavior. Aside from walking into stores on a regular basis, 62 percent of the frequent shoppers who participated in the LOCALiQ survey said that text message and email promotions catch their attention.
What are they looking for in a cannabis shop? Of the surveyed frequent shoppers, 83 percent say they seek out a wide selection of products and competitive prices. Recommendations from friendly staff were favored by 80 percent of the group, with 58 percent claiming that they had signed up for a rewards program after purchasing from a pot shop.
Cannabis consumer buying behavior: Acceptors
This key group of potential cannabis consumers is composed of individuals who have not consumed cannabis within the past six months. Acceptors are also fairly switched off in terms of using technology, meaning that they usually don't notice the media marketing tactics that millennials and baby boomers do.
Cannabis is not completely off the cards for acceptors, however. The results of this survey on cannabis consumer buying behavior indicates that they would contemplate trying the plant in weed-friendly states.
Medical cannabis is appealing to this group; 77 percent say they would medicate with the plant and 23 percent want to know more about treating personal health problems with pharmaceutical-grade weed. 
"Spanning many consumer types and ages including millennials, baby boomers, and affluent families with children, the acceptor segment has an estimated market potential of $2.1 billion, making it the largest potential combined growth segment," noted the researchers, who believe that cannabis companies can make some serious profit from this market if they are able to entice prospective consumers in the right way.
Persistent and chronic pain was the motive for 63 percent of survey respondents who wanted to learn more about using medical cannabis, whereas 46 percent would consider it as an anxiety or stress treatment and 41 percent for better quality of life.
In spite of the fact that acceptors seem to be taking a keen interest in the nascent market, the statistics pulled from this survey suggest they are not likely to consult with their doctor for information pertaining to medicinal pot.
Acceptors would rather feed their knowledge by reading about cannabis from a news website, as opposed to visiting the doctor's office. In fact, this report on cannabis consumer buying behavior revealed that they are three times more likely to do so.