Constellation Brands invests $4 billion in Canopy Growth and stocks skyrocket
After the deal between was confirmed between Constellation Brands and Canopy Growth, Canopy's NYSE-listed shares soared 30 percent
Bethan Rose Jenkins, Cannabis News Writer/Editorial
August 27, 2018
Filed under Global, News, Showcase
Hang on for a minute...we're trying to find some more stories you might like.
Alcohol corporation Constellation Brands Inc. has recently announced a deal that has sent a ripple of excitement across the cannabis and alcohol industries.
On Wednesday, August 15, Constellation Brands announced a $4 billion investment in diversified cannabis company, Canopy Growth Corp.
As a result of the mega-deal between Constellation Brands and Canopy Growth, which is the biggest of its kind to go down in the history of cannabis-alcohol partnerships, U.S.-listed shares of the cannabis company skyrocketed almost 30 percent.
"Through this investment, we are selecting Canopy Growth as our exclusive global cannabis partner," said the Chief Executive Officer of Constellation Brands, Rob Sands.
Four directors will be nominated by Constellation to add to Canopy's existing seven-member board.
The Corona beer brewer and Robert Mondavi wine distributor proudly declared its decision to amplify its existing stake in Canopy CGC, +2.82%WEED, +4.22% from 10 percent to 38 percent. Constellation Brands STZ, +0.75% confirmed this mammoth investment by purchasing 104.5 million shares of the acclaimed Canadian cannabis company at a cost of $37.46 a share.
This was a 51.2 percent premium to the previous day's closing figure of $24.78. Constellation Brands' investment in Canopy was carried out.
The liquor producer will benefit from the partnership with the Canadian cannabis company by receiving extra warrants that, if exercised, will add $3.47 billion to Canopy's swelling net worth. Furthermore, the deal will provide Constellation with a stake of 50 percent in Canopy.
Once the deal is closed, Canopy's proceeds will amount to around $4 billion, confirming the largest cannabis industry investment ever to be struck between an alcohol company and a cannabis producer, let alone any other company in the cannabis space.
Canopy's U.S.-listed shares soared by 30 percent
The stock market certainly felt the effects of this newly announced partnership between Constellation Brands and Canopy Corp.
After the deal between was confirmed between Constellation Brands and Canopy Growth, Canopy's NYSE-listed shares soared 30 percent, making this the biggest jump in shares that the Canadian cannabis company has experienced since May 2018, when it initially kick-started its trading mission on the NYSE.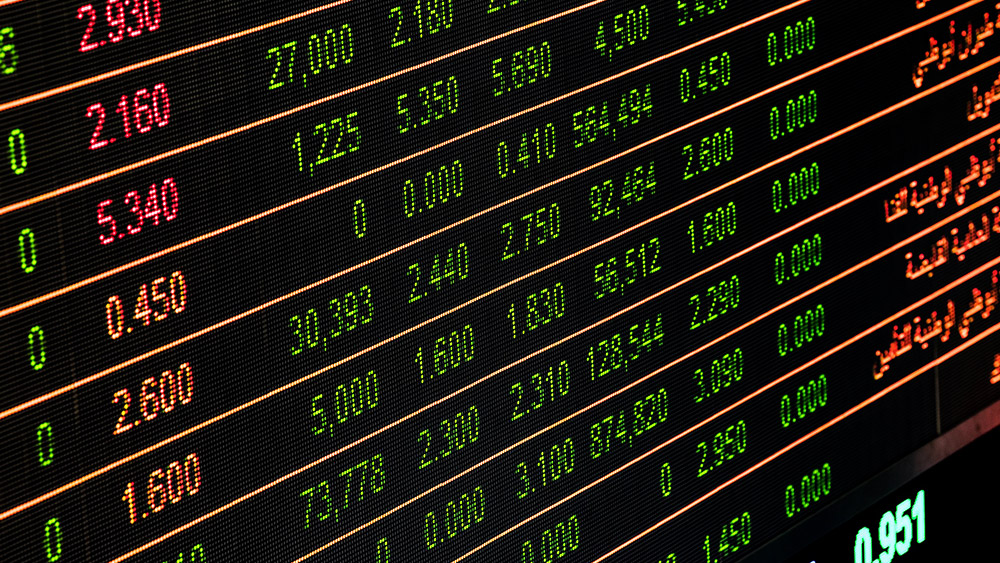 The news has been described as "very positive" by Wells Fargo analyst Bonnie Herzog. She believes that it "further solidifies Constellation Brands' first-mover advantage as many of the major brewers are now pursuing cannabis as a potential growth driver."
"While there could be some cannibalization risk for Constellation Brands beer/alcohol portfolio, we believe the strategic partnership will ultimately be incremental to Constellation Brands' core business, especially as the deal opens the door to tremendous white space opportunities globally – beyond Constellation Brands' current U.S. limits with its core brands," she added.
Eventually, the producer of some of the world's most iconic beer may wind up purchasing Canopy outright, based on Herzog's predictions. After all, the company's profits have already surpassed $700 million since its primary investment.
Canadian cannabis company will expand global operations
Aside from the attention that Canopy is gleaning from all corners with this recent partnership between the cannabis producer and Constellation Brands, the Canadian company plans to use the funding to build or buy necessary assets for worldwide expansion.
Canopy strives to develop business operations in almost 30 different countries that are currently proceeding along the route of legal medical cannabis.
With Canopy's ongoing efforts, the world's largest publicly traded pot stock by market cap hopes to further establish the thriving recreational cannabis markets in weed-friendly countries.
Since the Senate passed the Cannabis Act in June of this year, the Great White North has pushed full steam ahead in preparation for the complete legalization of cannabis. October will mark the official launch of legal weed in Canada.
Canopy Growth is one of the world's biggest-listed cannabis companies
Since its inception back in 2013, Canopy Growth has evolved at a rapid rate. The Canadian cannabis company, which specializes in cannabis cultivation, marketing, and cannabis product research, boasted $60 million revenue in the fiscal year concluding on March 31.
This is a significant increase from the $30.77 million accrued by the company in 2017. Over the course of 12 months, Canopy stocks have swelled 346 percent. A 14 percent increase has been noticeable in the S&P 500 SPX, -0.17%.
In 2021, Constellation anticipates the deal will increase by natural growth. Accretion is not expected to occur as a result of share buybacks or mergers and acquisitions until Constellation has reduced its leverage to 3.5 times. The company hopes that this will help to sustain its investment-grade credit rating.
"Although this limits some of STZ's flexibility, we believe STZ has exceptional upside optionality into the cannabis market as arguably the best positioned global player," said Herzog.